Our Previous Blog post outlined the framework POE is using to approach a hybrid plan for our Members. Now that the framework is settled we can begin placing guidelines around when members must be in the office and when they can work from home or a third place. In this blog we explain how we used time-tested research and our company culture to set forth the specific rules of our return to work.
POE used the collaboration modes related to the Competing Values Framework to guide when face-to-face interactions must take place.
"Think"
Think is related to a "Create Culture". Those with a create culture take risks, focus on big ideas and are agile in their actions. They think together by brainstorming, developing broad strategies and experimenting. For "think" work to be most effective, we need to have a high level of trust and share information quickly and simultaneously with all participants involved.
Therefore, in our hybrid framework, "think" activities are recommended to be done in-person. Some examples of this are strategic meetings, consultative meetings, planning meetings and design reviews.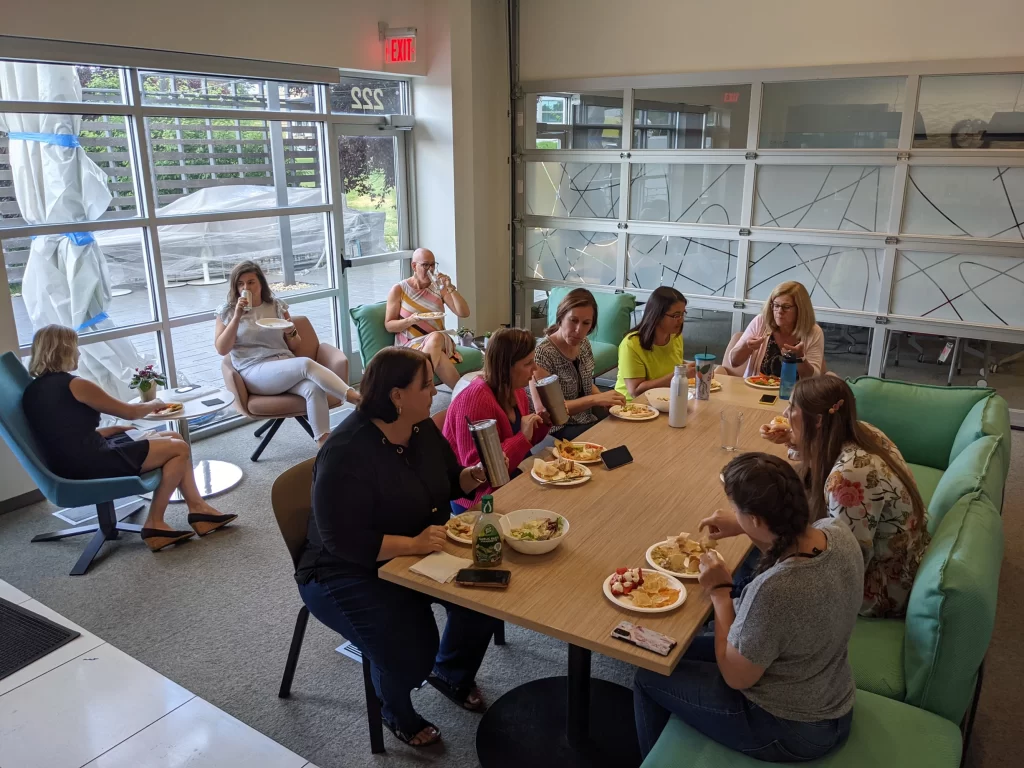 "Connect"
Connect is related to a "Collaborate Culture". A collaborate culture emphasizes the value of group work and they often operate like an extended family. They connect socially by pairing people with opportunities, chatting about personal experiences and enjoying discussions.
For "connect" work to be most effective, we need to have shared experiences. These build our sense of belonging and deepen our connections. In our hybrid framework, connect activities are most successful in-person. Some examples of this are the POE all company meeting, on-boarding, quarterly check-ins, and social events.
It is up to each individual member be accountable for when they need to be in the office for these types of collaboration modes. Additionally, POE took into consideration our own collaborative culture type, requesting that every member who is able, be present in the office on Mondays. This gives one day a week in which we are all present together in one place to satisfy our organizational need to be social.
In our next blog we will review which Collaboration Modes can be achieved remotely at home or in another location like your favorite café.