The next component of employee experience (EX) we will explore is "autonomy". Do employees have the ability to shape their work and environment in ways that allow them to do their best work?
The past two years have been a lesson in autonomy for both employees and leadership. The rise of the hybrid schedule is proof that attention is being paid to the different ways in which individuals work best. People have been able to set up a space in their homes that works for their productivity, but what is being done in the office space to give employees autonomy there?
Some obvious resources are quiet focus rooms, collaboration space, phone rooms or virtual meeting spaces which provide for flexibility depending on what work needs to be done. Work stations – and how they are configured – can impact autonomy as well. POE provided a solution to one of our clients called "cave to campfire". This client has a workforce that is divided into teams based on certain product lines. Leadership wanted those teams to be in close proximity to one another and have a flexible working space. The individual work stations are "L" shaped and set up to form the corners of the bullpen to create a cozy cave where the individual can feel a sense of privacy for heads down work. In the center is a round table with ample space around for the team to be able to flip their task chair around and immediately be in a collaboration and social zone. This gives employees choice in workstyle without even having to get up and move to a different location.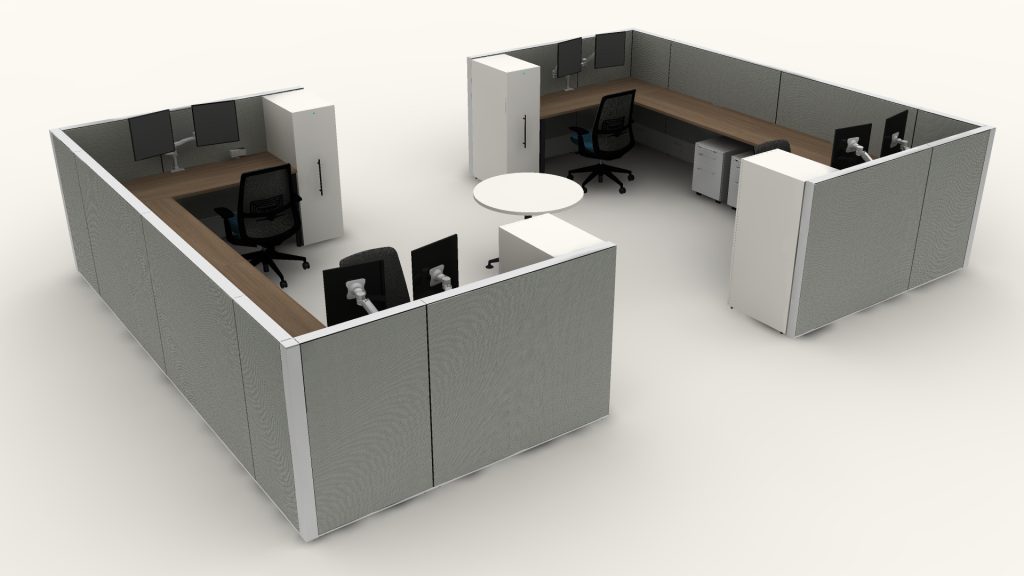 Another example of creating a physical space that supports autonomy is found right in the POE Studio. POE's work café is strategically positioned at the back of the studio where we have a back door entrance. Members can enter the building and work in the café without ever having to enter the work space or bullpen area. While there, members enjoy adjacency to all the necessary resources that the office space has to offer while maintaining a sense of privacy and autonomy. POE's Managing Principal, Mark Stegeman says, "there is something safe about the ability to enjoy the resources of the office without having high visibility to co-workers and leadership. It's kind of like working in a coffee shop with all the assets of your workplace. I love the way our Studio is set up to give our members the best of both worlds."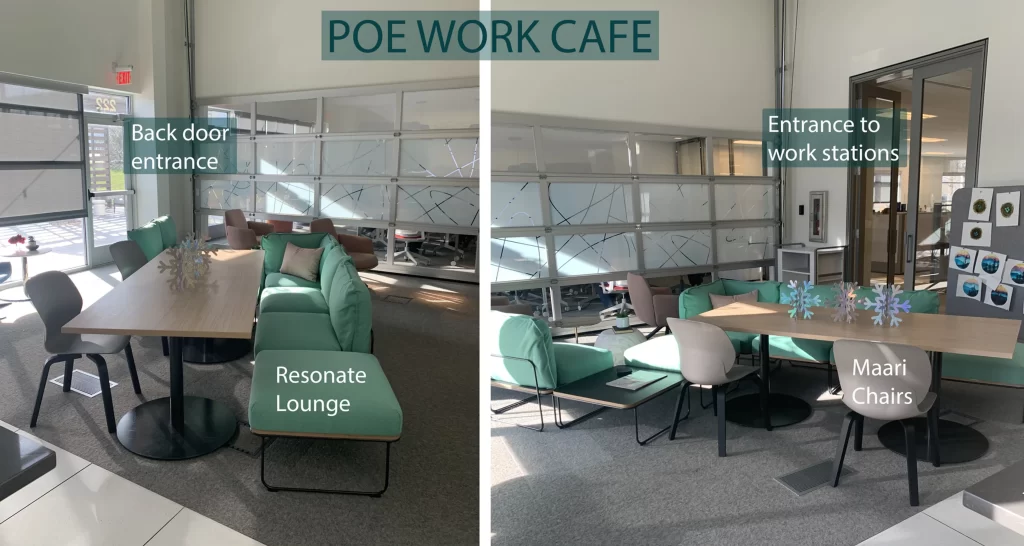 Long gone are the days of productivity being measured by number of hours a human is sitting at a desk. Giving employees freedom of choice – whether it is a flexible work station or how they enter the building – is quickly becoming an important ingredient for positive employee experience. Be sure to follow our social pages for more ways to transform work space to boost EX.