Within a matter of days in early March 2020 most Americans who work in an office setting packed up their computers and took them home. Some had the luxury of only having to clear some clutter from their home office desk to have a decent home working space. Others set up across from their spouse on the dining room table, pulled out cardboard boxes, card tables, or even an ironing board to have a place to work.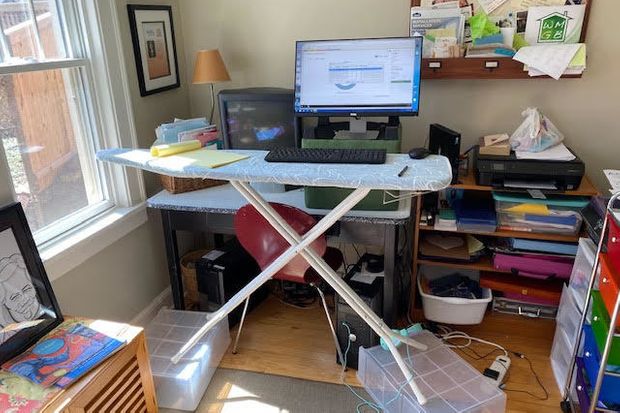 Some of the more creative set-ups might have been okay for a few days or a week, but after three months, the lack of having a permanent and ergonomic space can begin to negatively affect productivity and feelings of inclusion. Employees begin to feel a sense of isolation, like their employer does not care about their wellbeing. Feeling like an island does not foster creativity, loyalty, or excellence and companies might begin to see those initial spikes in productivity wane.
As the country begins taking steps to re-open, employers are doing the best they can to make the right decisions for their organizations. Many are wondering how and when to bring employees back to the office, if at all. As the data currently shows, there will likely be a 30 percent jump in employees who work from their home full-time. A large chunk of that 30 percent does not have a proper home office set up and working full-time from that wooden dining chair is going to take its toll both physically and psychologically.
Some employees will run out to the box stores to purchase a desk and office chair, which by many standards is better than sitting on the sofa every day, but still not the same ergonomics or quality that they would get in a commercial office setting. Commercial office furniture designers pour over research of the human body and how we can safely spend 8 hours each day doing our work that most often does not require us to move from our desk.
These chairs and desks are created specifically for human wellbeing. Check any warranty label on a general retail chair and you will see that it clearly states that chair is not meant for an eight-hour workday.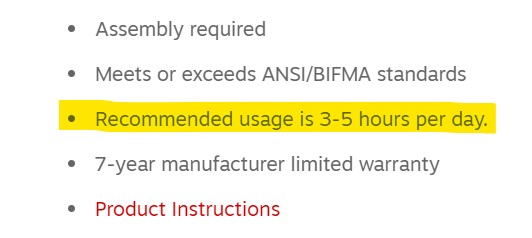 The home office will need to become an extension of the corporate office. Employees at home should have the proper office set up for maximum health, comfort, and productivity so that they have a space to be as successful as their in-office counterparts.
Consider giving the gift of comfort to your employees or to yourself for maximum wellbeing. Click the link below to see what is currently available. If you have any additional questions or to connect with our work-from-home expert please email us at whatsnew@poe-inc.com.